What Can You Do
Send documents by email to customers or patients (end user) for signature.

End users can review and sign or decline documents.

All parties receive notifications and document copies.

Documents are also automatically delivered or uploaded into integrated applications.
How to Request a Signature
To use the 'Send to Sign' feature you must be using the Advanced plan and have the feature enabled. To enable the feature just submit a support ticket to request access to the Advanced functionality. Once the feature is enabled the request is made as follows. Note: The current product version required the request for signature to be sent via the Documents page of the web portal. A future version is planned to allow the request to be sent from the naturalForms app on the device.
1. Submit a Document
In order to send a document for signature, first the document needs to be filled out in the mobile app or via the Add Document functionality. Once the document is filled out or completed and is ready for signature, the document MUST be submitted. The submitted document is processed as per the standard output settings and any integration setup (i.e. JobNimbus, WorkWave) and available in the Documents page of the naturalForms web (admin) portal.
2. Request A Signature for a Document
After the document has been submitted, the document can be sent for signature from the Documents page of the web portal which can also be access via a mobile device using a browser (i.e. Google Chrome or Safari).
A. Open the Tools Menu | Open the Tools menu from the Documents page.
-Tools Menu

B. Click Send to Sign | In the Tools menu click Send this document for singing.
-Send to Sign Menu Item

C. Complete Signing Information | Complete all information including the signers email on the Send Document for Signature page and click the Send for Signature button.
-Send Document for Signature Page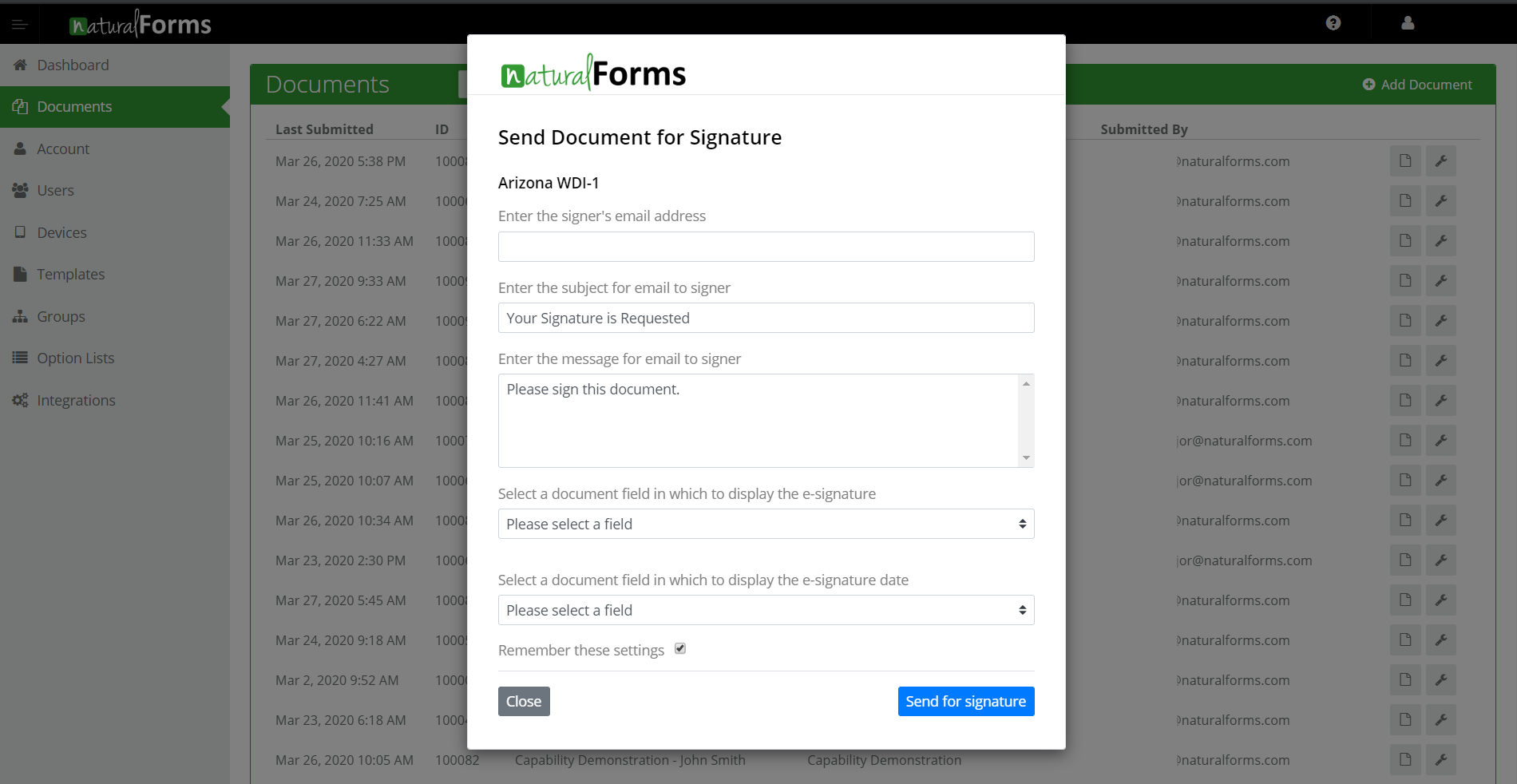 -Send for Signature Button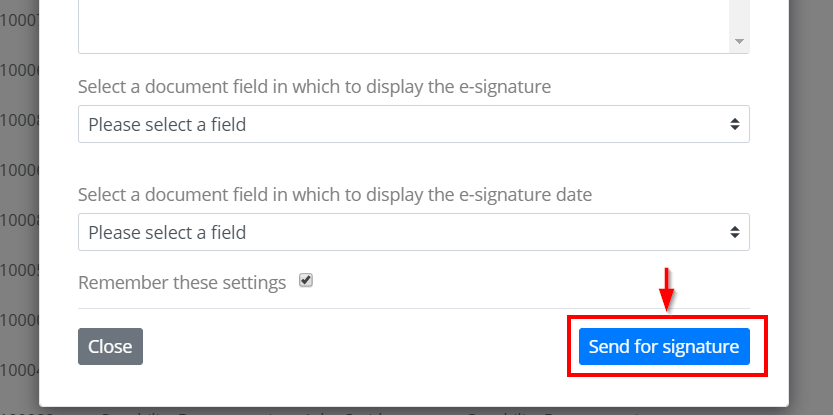 3. Signature Request & Email Notifications | The document will be successfully sent for signature. The sender and signer will receive email notifications informing the document status: sent, viewed, cancelled, declined or signed. In addition the documents when signed will be available to both the sender and signer. Documents can be downloaded from the email by the signer for document retention and appropriate file storage.
4. Document Signing Status | Once a document has been sent for signature, if the user attempts to send the same document for signature (as the steps above), the document status panel is displayed.
- Document Signing Status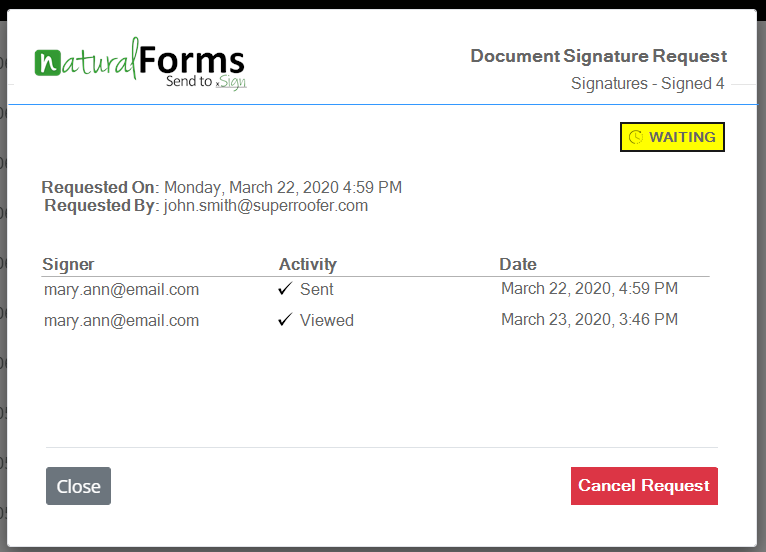 5. End User Document Signing | The end user will simply sign the document by clicking the link in the email to view the document and sign. For details on how the end user signing works see Sign a Document with naturalForms.