Once the field is on the template, we recommend setting field text properties, such as font type, size, color and alignment. These settings will display on the PDF which is shared via Dropbox, Email, Print or through Output.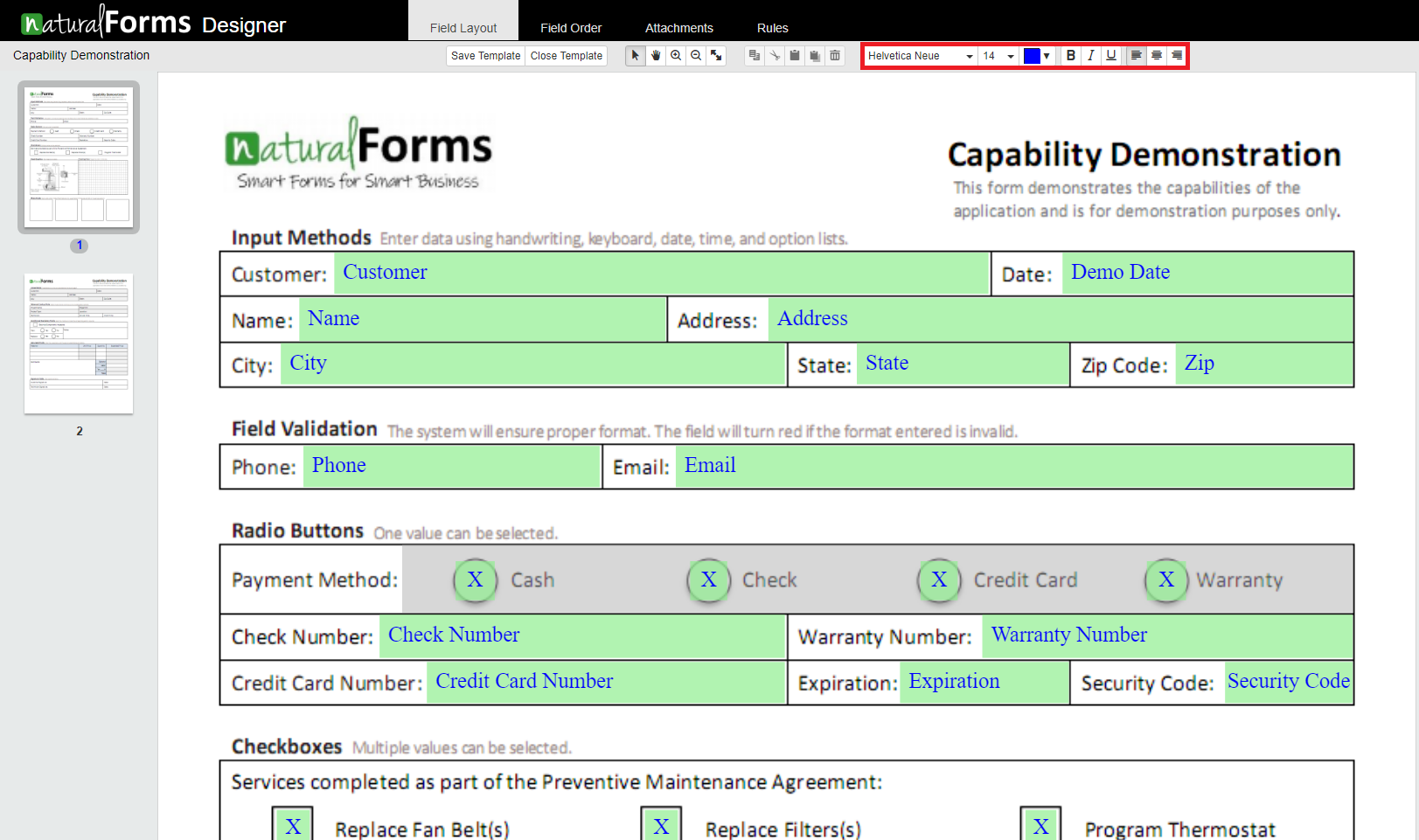 1. There are 10 fonts available to choose from for customization. The default font is Helvetic Neue.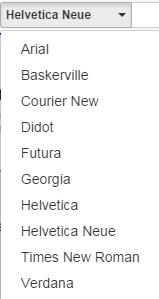 2. The minimum font size you can chose from is 8 and the maximum font size is 24. The default font size is 14.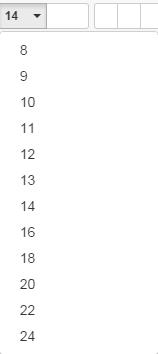 3. You may also set the font color. The Default Font Color is Blue.
4. The field can also be Bold, Italic and Underlined.

5. There is also the option of setting the Field Alignment. The Field Alignment options are left, center and right.



a. We have found that using left alignment is beneficial for alpha fields, alpha numeric fields and Multi-Line fields.
b. We have found that using center alignment is beneficial for Numeric Fields, Option List, Checkboxes, and Radio Button fields.
c. We have found that using right alignment is beneficial for dollar amount fields.
6. You can also reset the font typeface settings by clicking on the Reset to Default Style" option.

Note: Anytime you would like further information on what a setting in the Template Setting tab controls, simply click on the

. By clicking on the

, you will be given a brief description on how each selection will impact the documents in naturalForms.