To duplicate a template, click the Tools

icon for the template you wish to duplicate.

The Tools option box will open. Select Duplicate.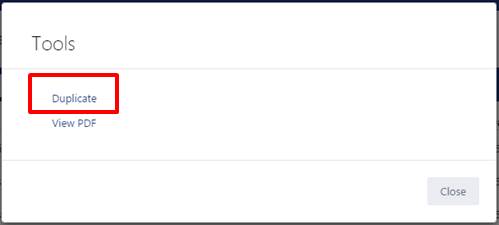 The source template will be displayed.
Enter a New Template Name and click on the Duplicate button.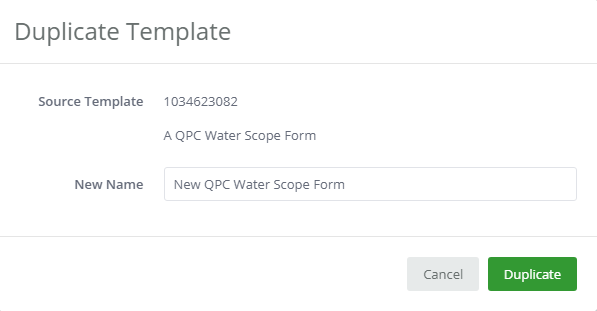 The duplicated template will now be displayed in the Templates List.