Open Template Settings. Use the Copy To text box to add email addresses that will automatically receive an email when a document is submitted to the server.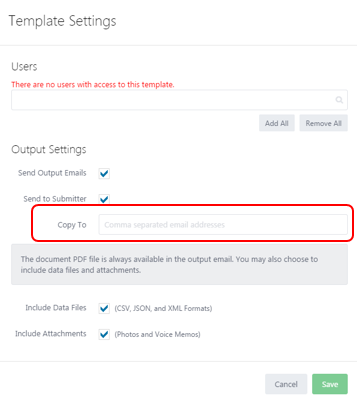 Type the email address in the box with no extra spaces.

If you want to send to more than one email address, separate each new address with a comma. Make sure not to add a space after the comma.