As an administrator, you can delete a user from naturalForms.
Click the Delete icon for the user that you want to remove.

You will be prompted to confirm the deletion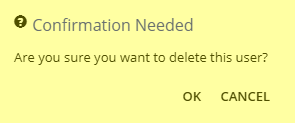 Click OK to confirm and delete the user.
Note: Once a user is deleted, they will no longer be able to sign into the naturalForms application.