Click on your name in the upper right hand corner of the site and select Subscription.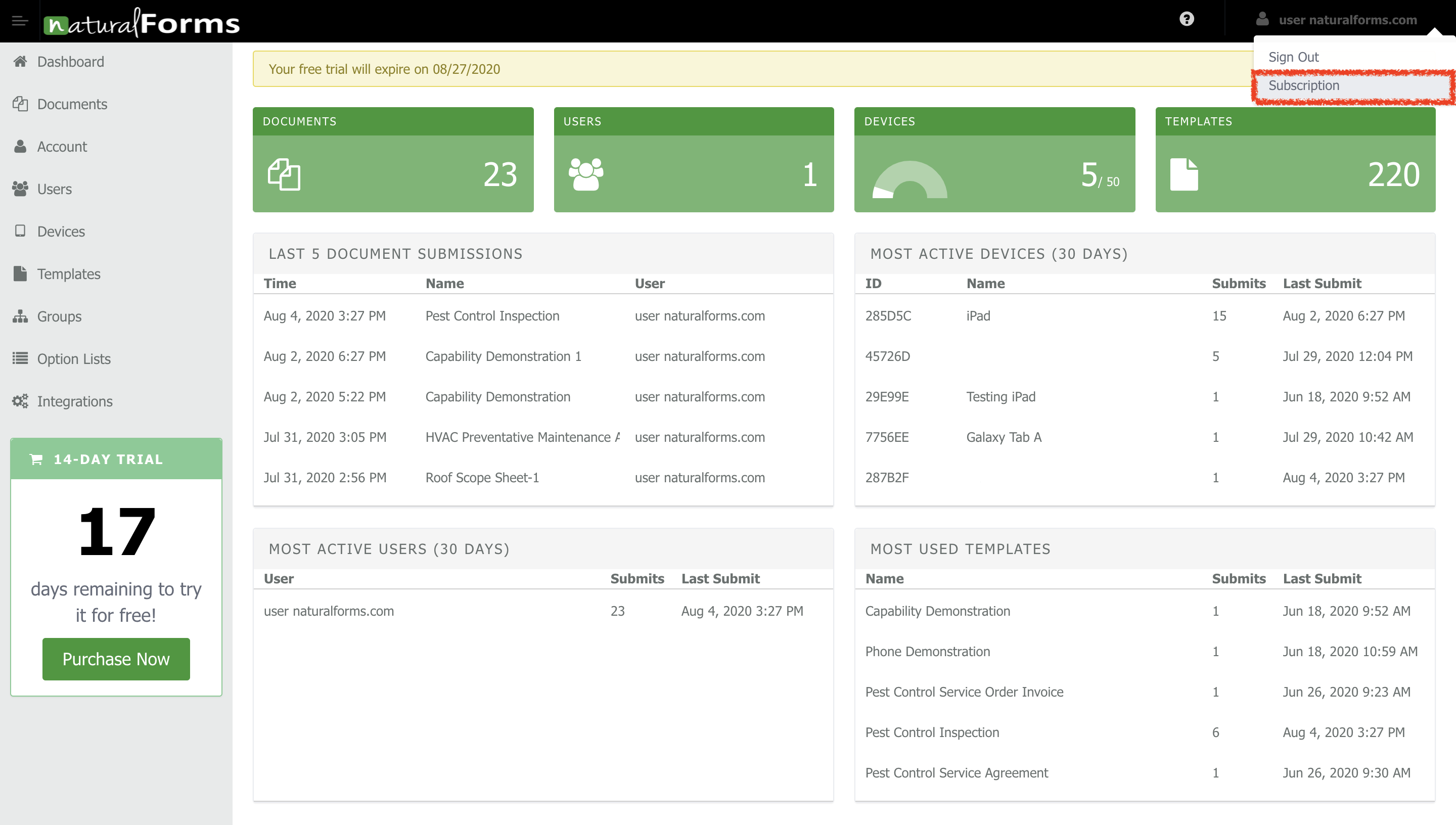 Details about your subscription will be displayed.
Under the Subscription Summary section, you will see the payment frequency that you selected along with the number of devices in your subscription. This section will also provide you with information about when the subscription became effective and the date the next payment will be charged to your credit card.
Under the Payment History section, you will see line items for each time a statement was generated. These represent each time a billing occurred according to your subscription type (monthly or annually).
You will notice a PDF icon (
) next to each line item under Payment History. If you click on this, a PDF statement will be downloaded.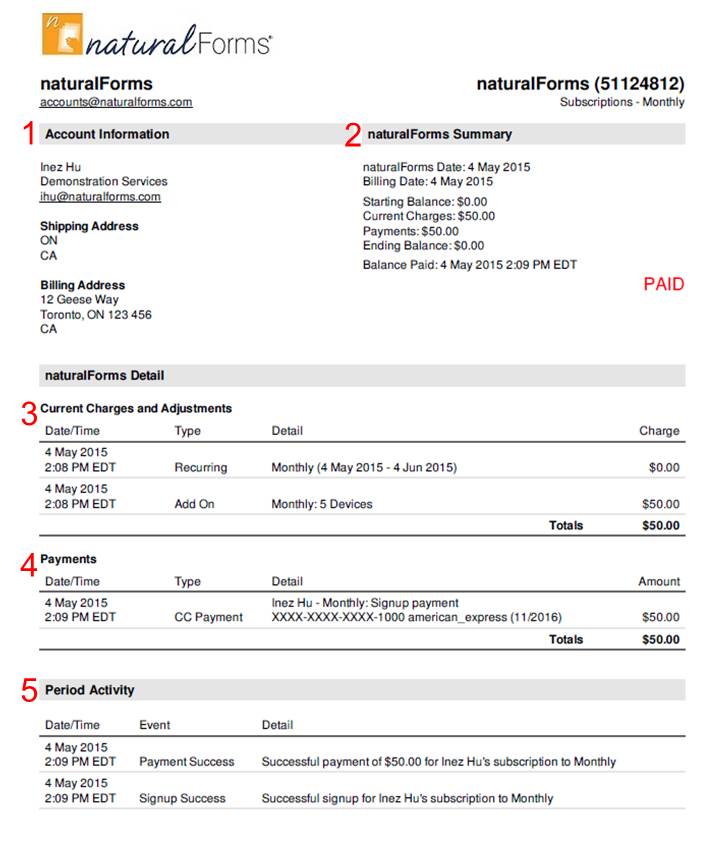 Sections of the statement explained:
1 Account Information - lists your name, company name, email, and address
2 naturalForms Summary - lists the billing date, balance information, charges, and payments
3 Current Charges and Adjustments - lists all charges or adjustments for the billing cycle (monthly or annually)
4 Payments - lists all payments that were charged to your credit card
5 Period Activity - lists the billing events that took place in the billing cycle for your account
You also have buttons, Modify Billing and Modify Subscription, which allow you make changes to your account (name, email, address, or credit card) or to your subscription.