How to Sign Out of the naturalForms App.
How to Sign Out on a device is one of the most frequently asked questions when using the naturalForms app.
Get out your device, and follow along.
First, click on the naturalForms app and it will take you to your homepage. From there, click on the Tools option at the top right corner.

Next, the Tools option will drop down and give you four options. "Submit", "Change Password", "Settings", and "Help". Select "Settings".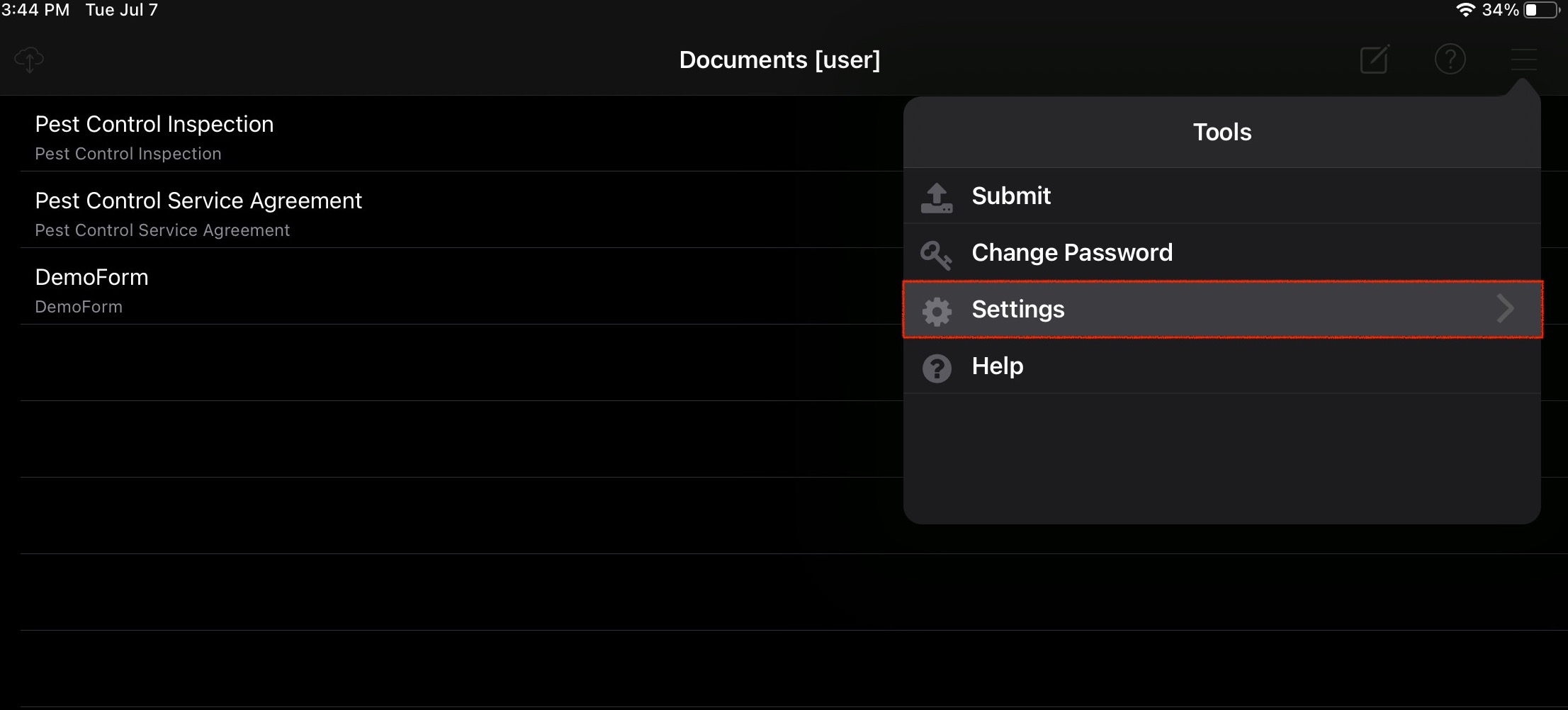 Next, the settings will take you to six options, "Device ID", "Server", "Server Connection", "Lock Timeout", "Dropbox Connection", and "About". Select "Lock Timeout".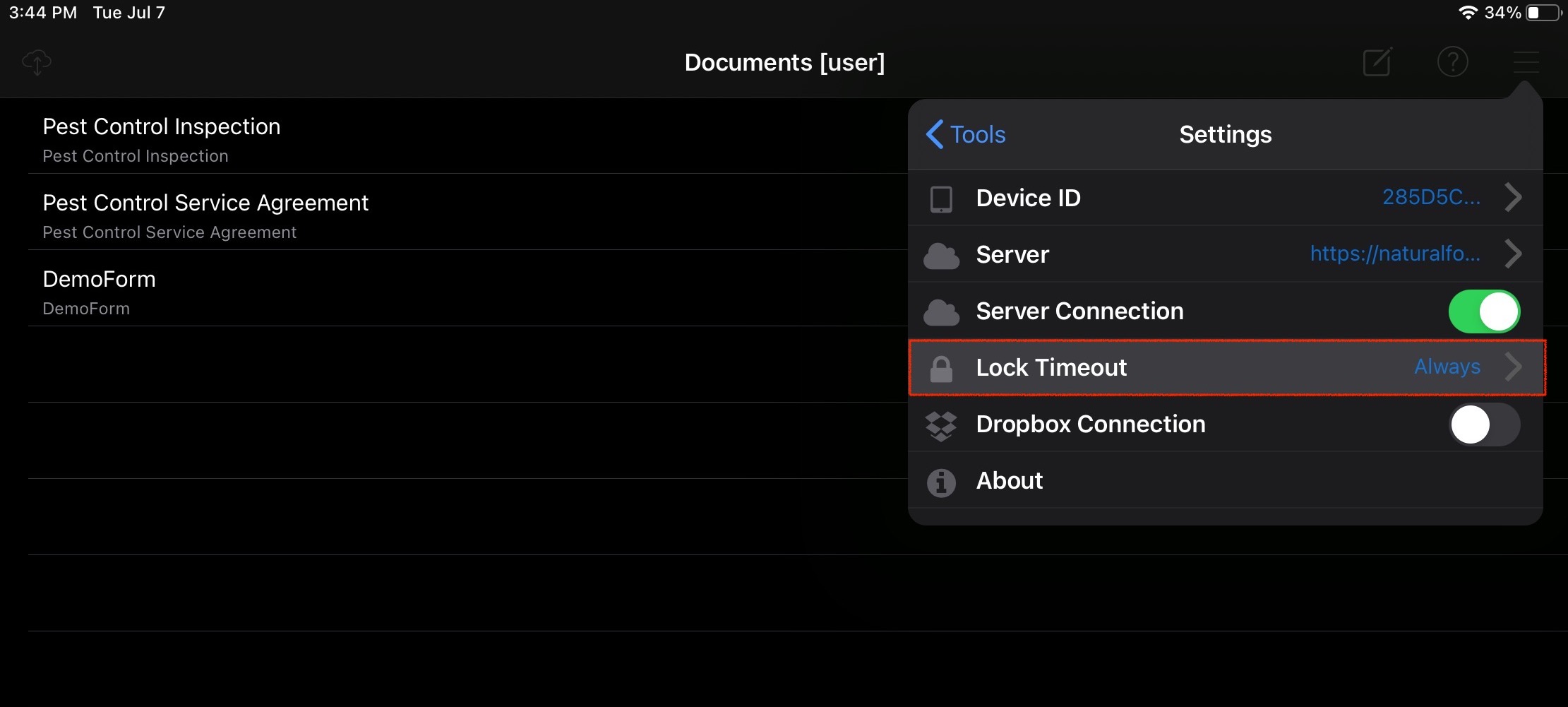 Finally, by clicking Lock Timeout you will be given a few options,
Always
2 Minutes
5 Minutes
10 Minutes
Never
If you are wanting to sign out of your account on the app, change the Lock Timeout to "Always".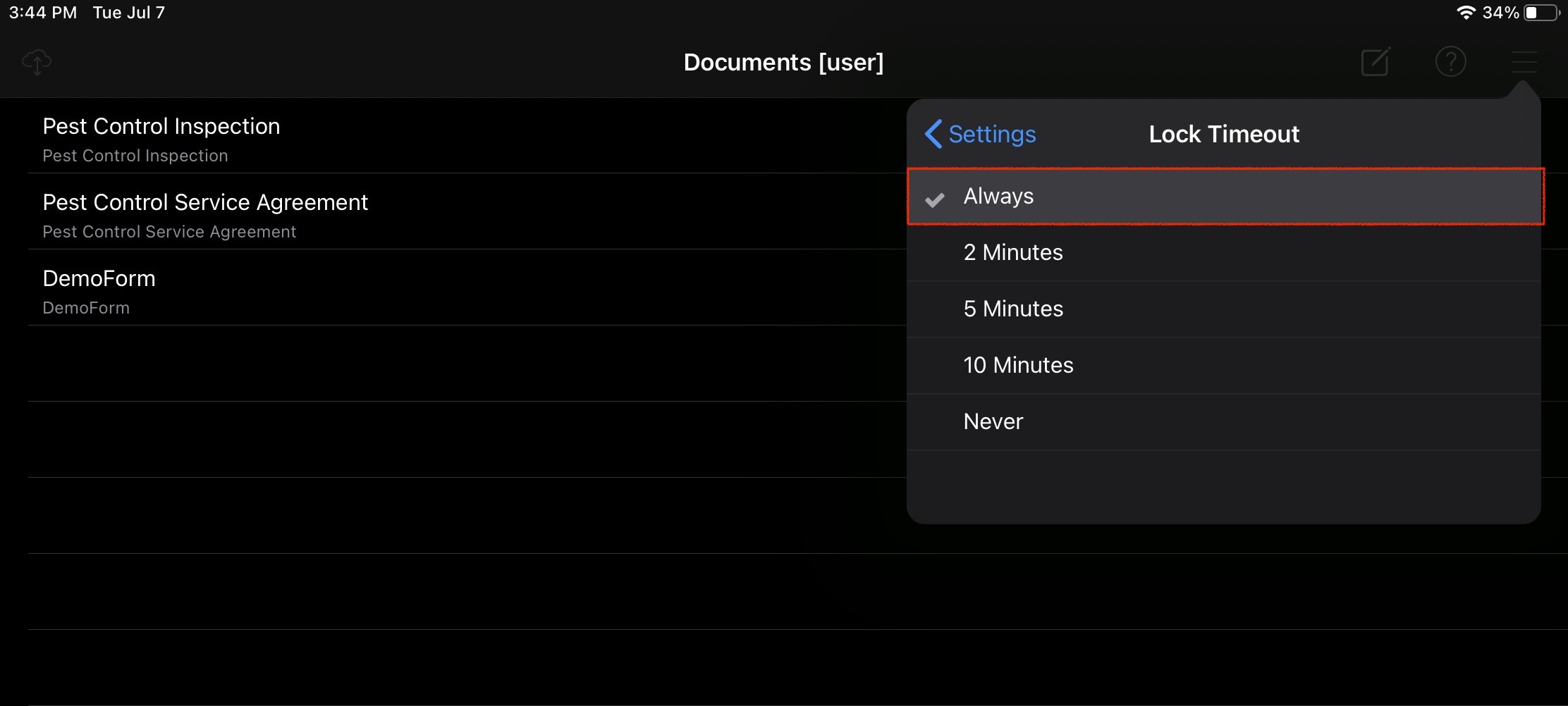 This will change the settings so that every time you exit from the app, you are logged out. Now, every time you use the app, it will take you back to the log in page for you to sign in with your account credentials.