FAQ: How to Add Roof Scope Form Templates
At naturalForms, we have hundreds of free pre-made templates available to our customers. Most frequently, we are asked about roof scope forms. Here is how you can access and add these forms from the naturalForms library.
1. Log into the portal, open Templates and click the Library button.

2. naturalForms displays the template categories. Click on Roofing and Siding.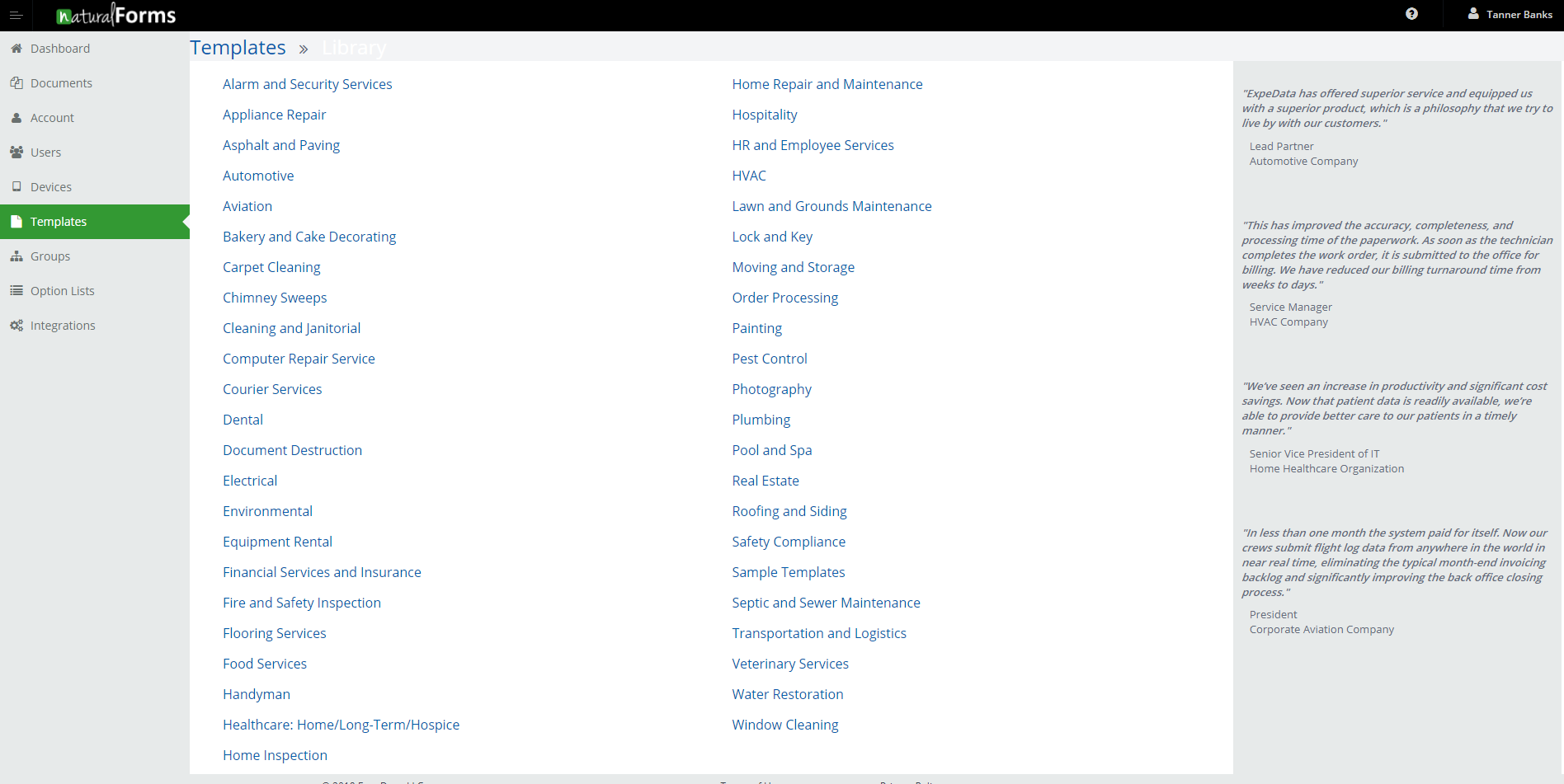 3. Next, the list of available templates appears. Click on the template that you want to view. In this example we will click on the Roof Siding Interior Combined Scope Sheet.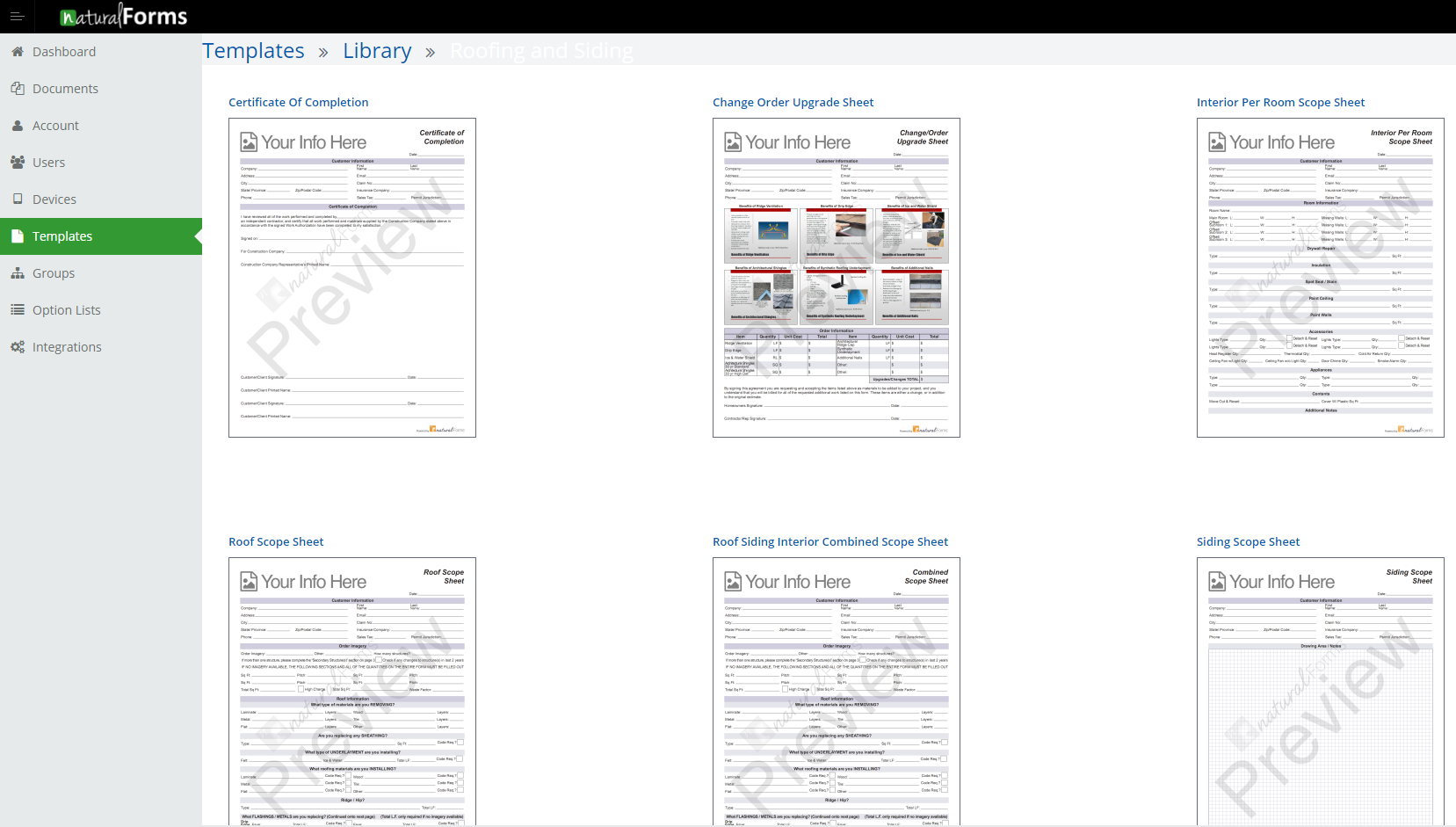 4. Once the template is displayed, click the Add this Template button.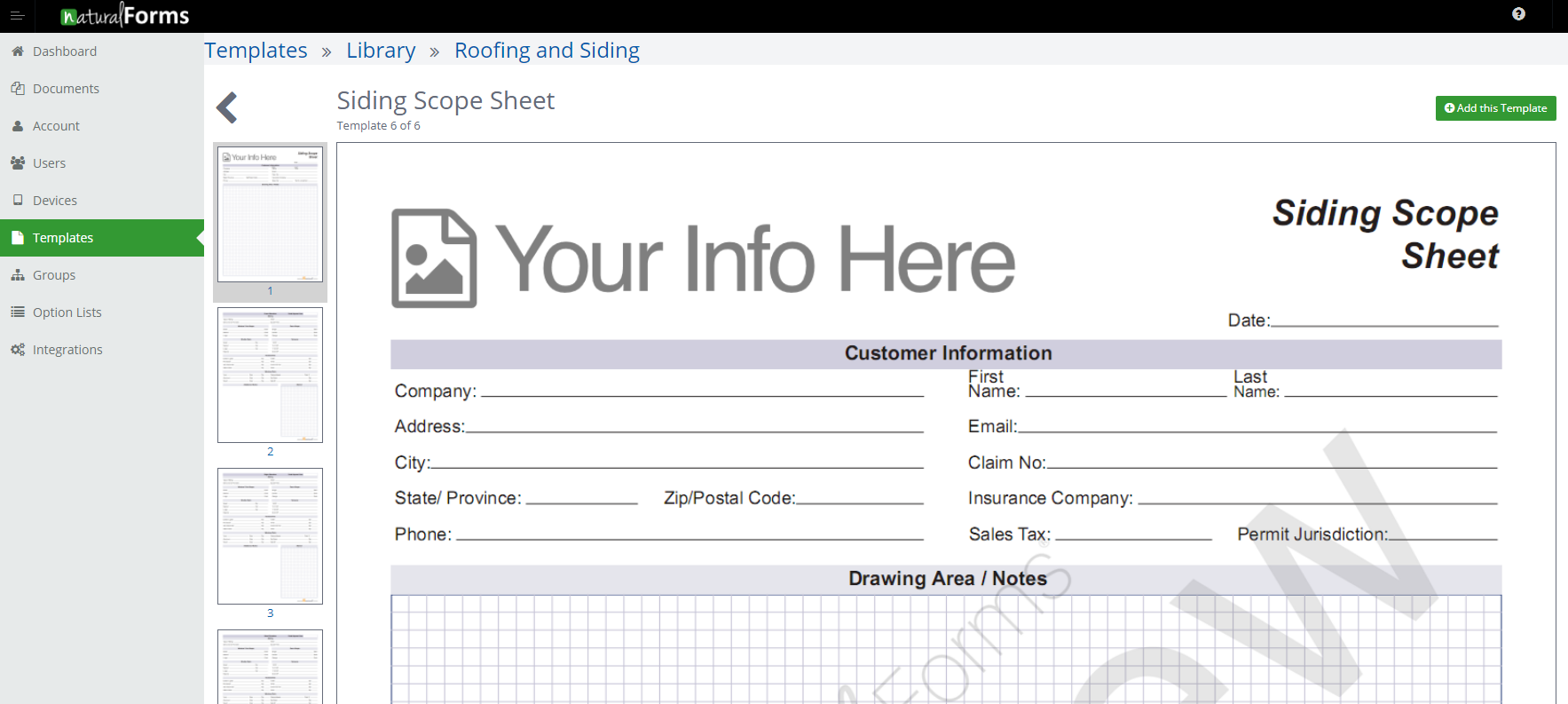 5. Select the users that are assigned this template and click Save.