Once you sign up, you will be given a free trial to explore the different options available. To sign up for a naturalForms account is simple and easy. 
Click on the Sign In link in the upper right hand corner of the website.

This will take you to the Sign In page. Since you have not created an account in naturalForms, you will want to click on the Sign Up link.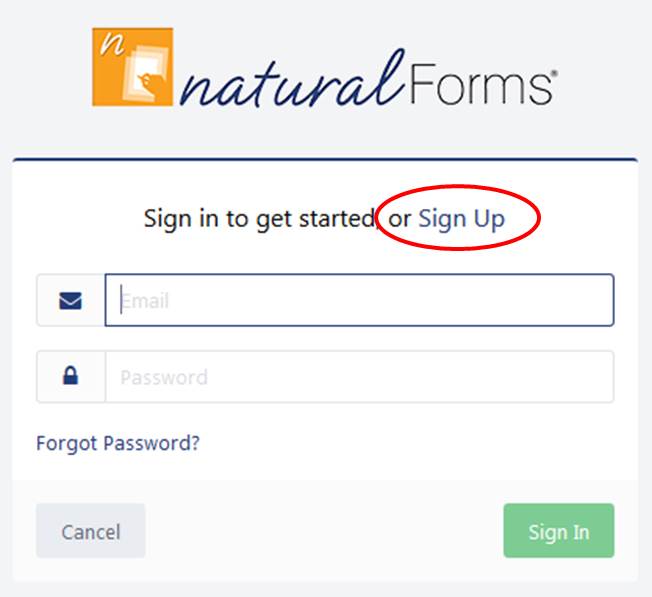 The only information that you need to start the sign up process is to provide a unique and valid email address and accept the User Agreement. Enter your Email Address, mark the checkbox, and click the Sign Up button.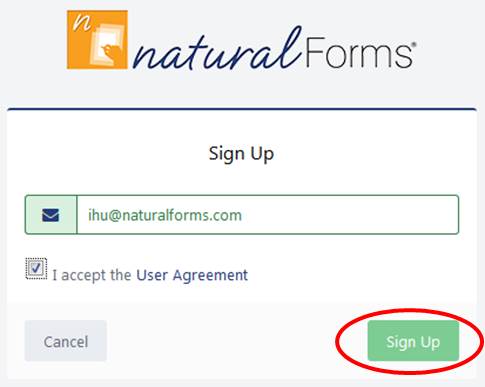 The following message will be displayed. Before you can sign in to the site, we just need to verify your email address.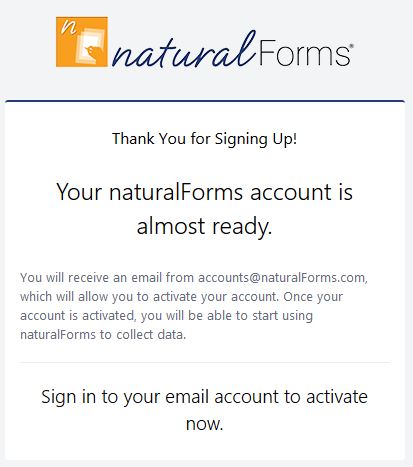 Open your email account and check for an email with a subject of naturalForms User Activation Request. Open this email and click on the Activate link.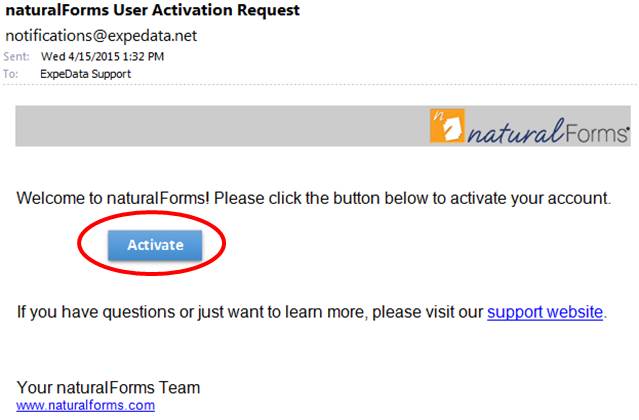 This will open a dialog box in your web browser to enter in your basic information along with a password. When you have entered the required fields, click on the Continue button.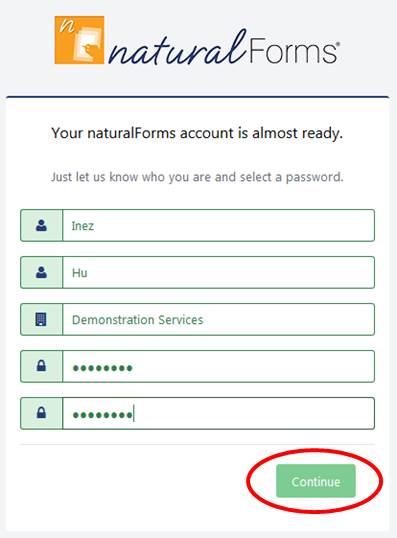 Your account is now set up! You will be automatically signed into the naturalForms site where you can start managing your account. For help getting started, please visit our Support site where you can find articles, guides, and frequently asked questions.