Getting Started
To edit documents first a new or existing document will need to be opened in the app. For details on how to add or edit a document refer to Add or Edit Documents. Once the document is opened in the app, the document can be completed or requested for signing as needed.
1. Fill Out Document
Texts & Numbers
For information that has been entered via a text or numeric type the information.

Dates & Times
Date and times can also be added using the corresponding input. In addition, the fields can be configured to include both dates and times.
Date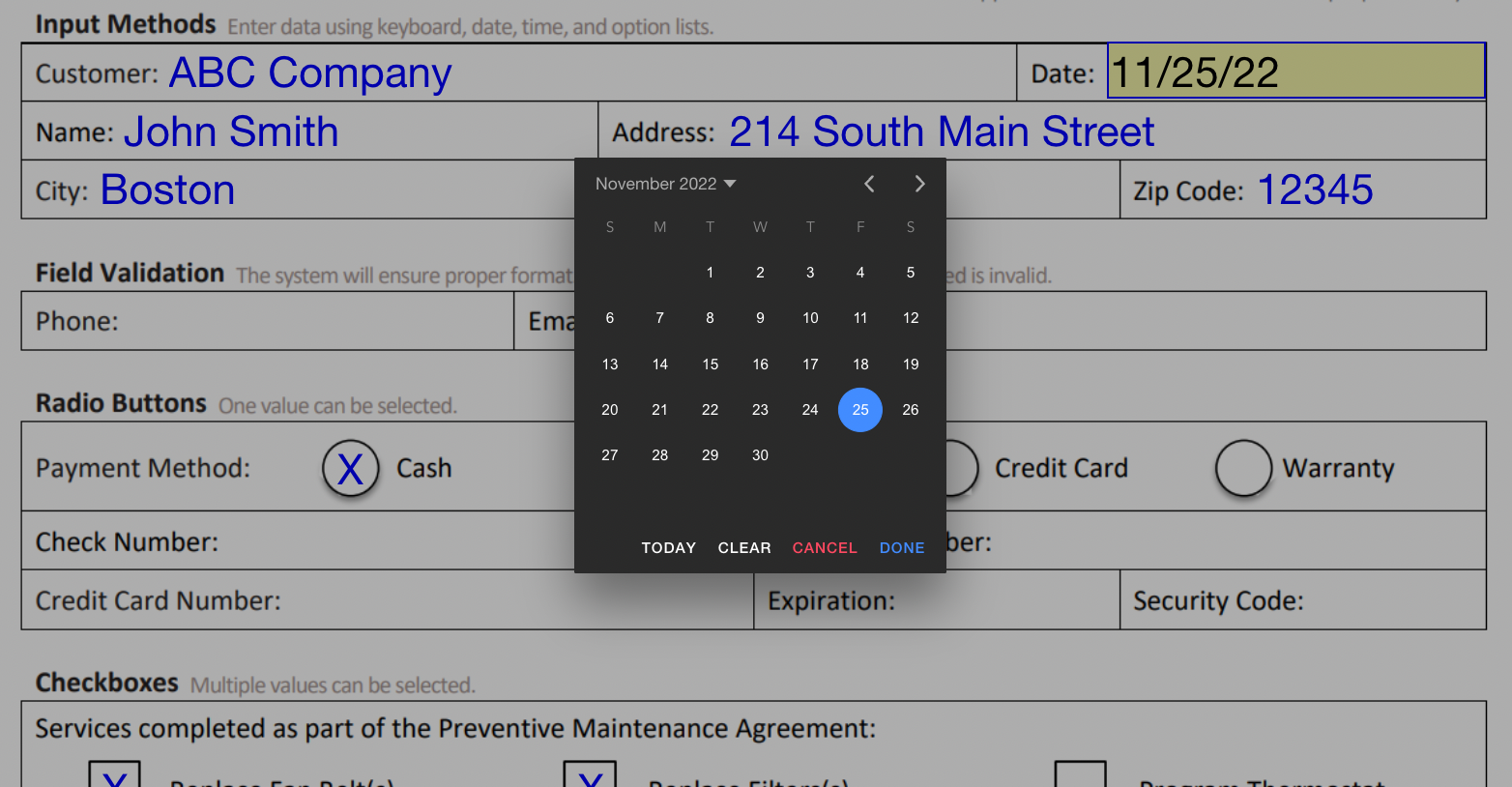 Time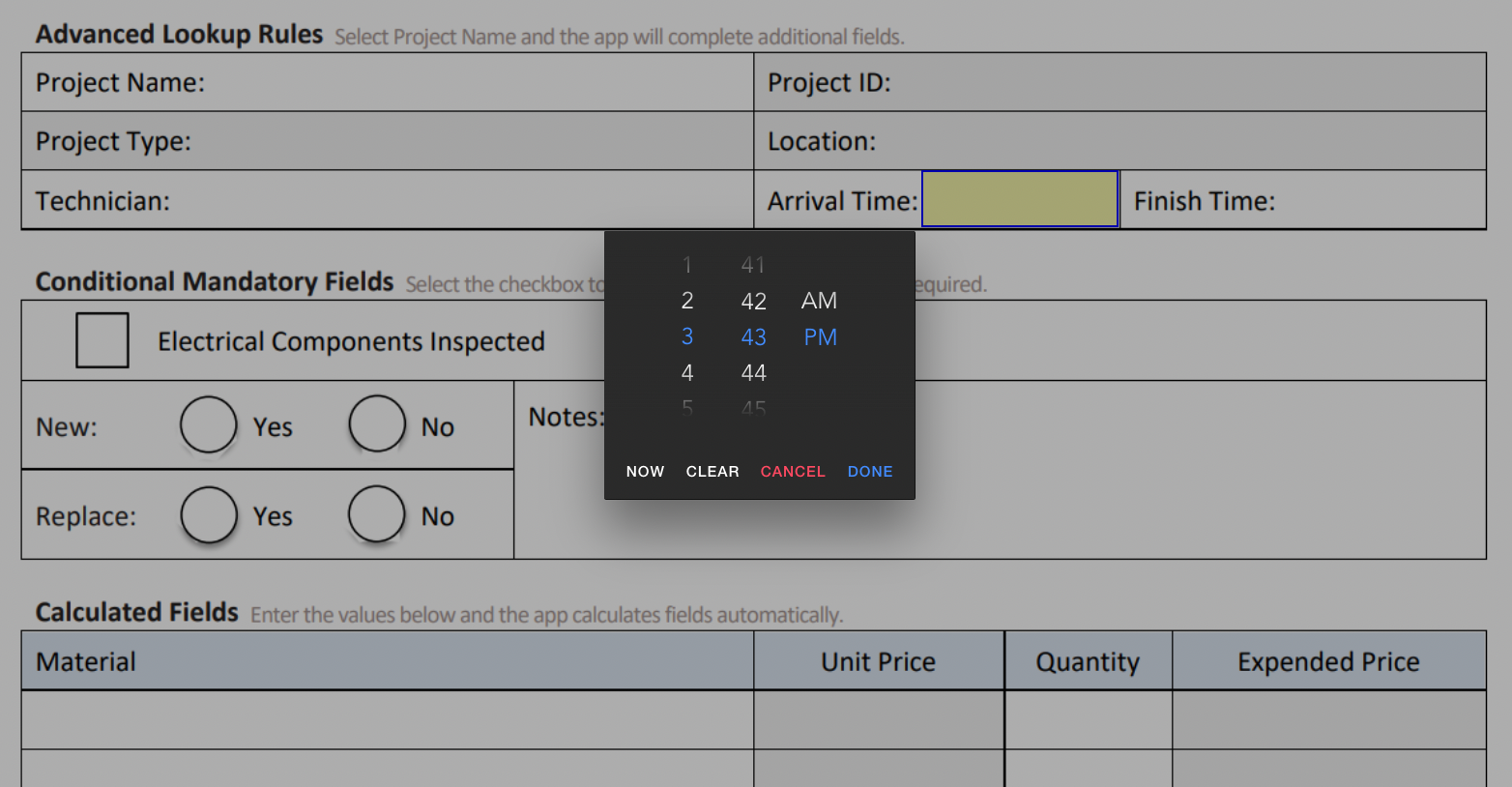 Radio Buttons
To choose a different field choice (Radio Buttons & Checkboxes) select the field choice to select and deselect.
Option Lists
For list choice fields like "state", "date", etc. click the field and select the updated option.

Photos
To add or replace a photo, click on a photo field, and select Take Photo or Choose Existing.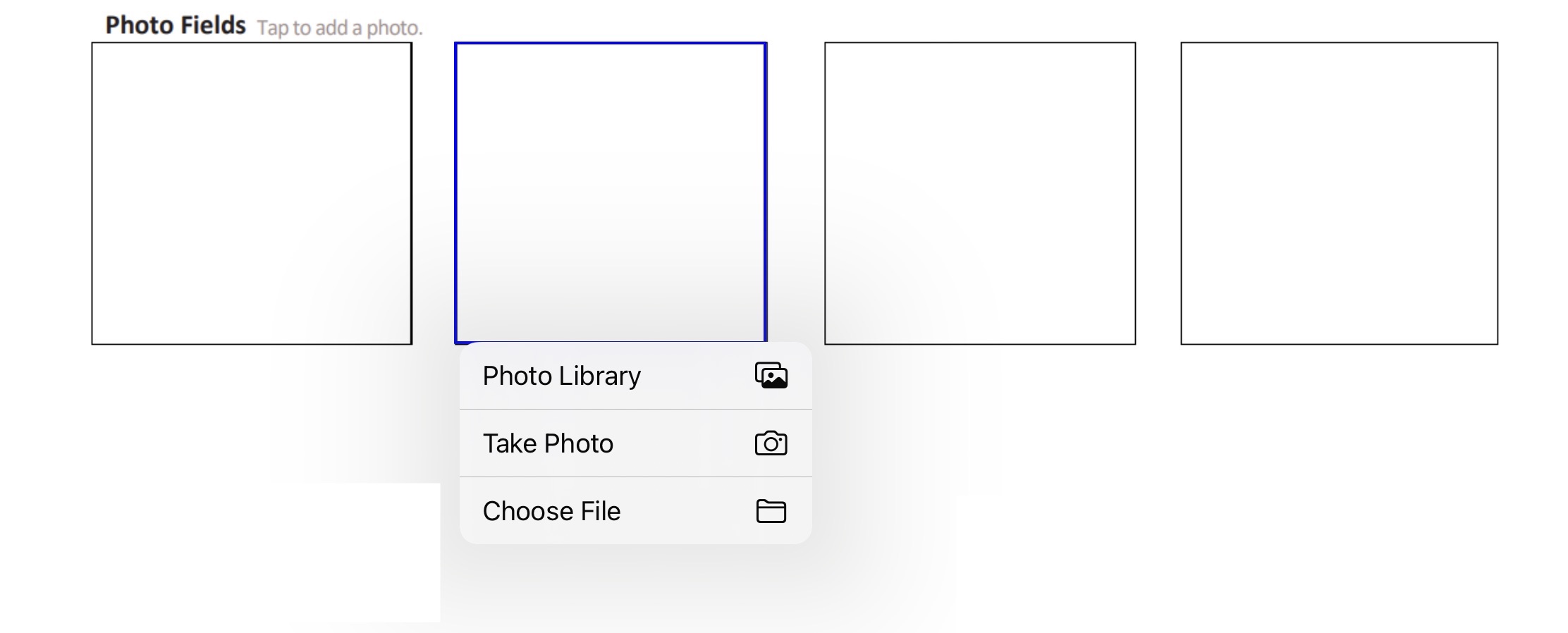 Drawings
Drawings can be edited by clicking in a drawing field. For more details on how to use Sketch refer to the Sketch Guide.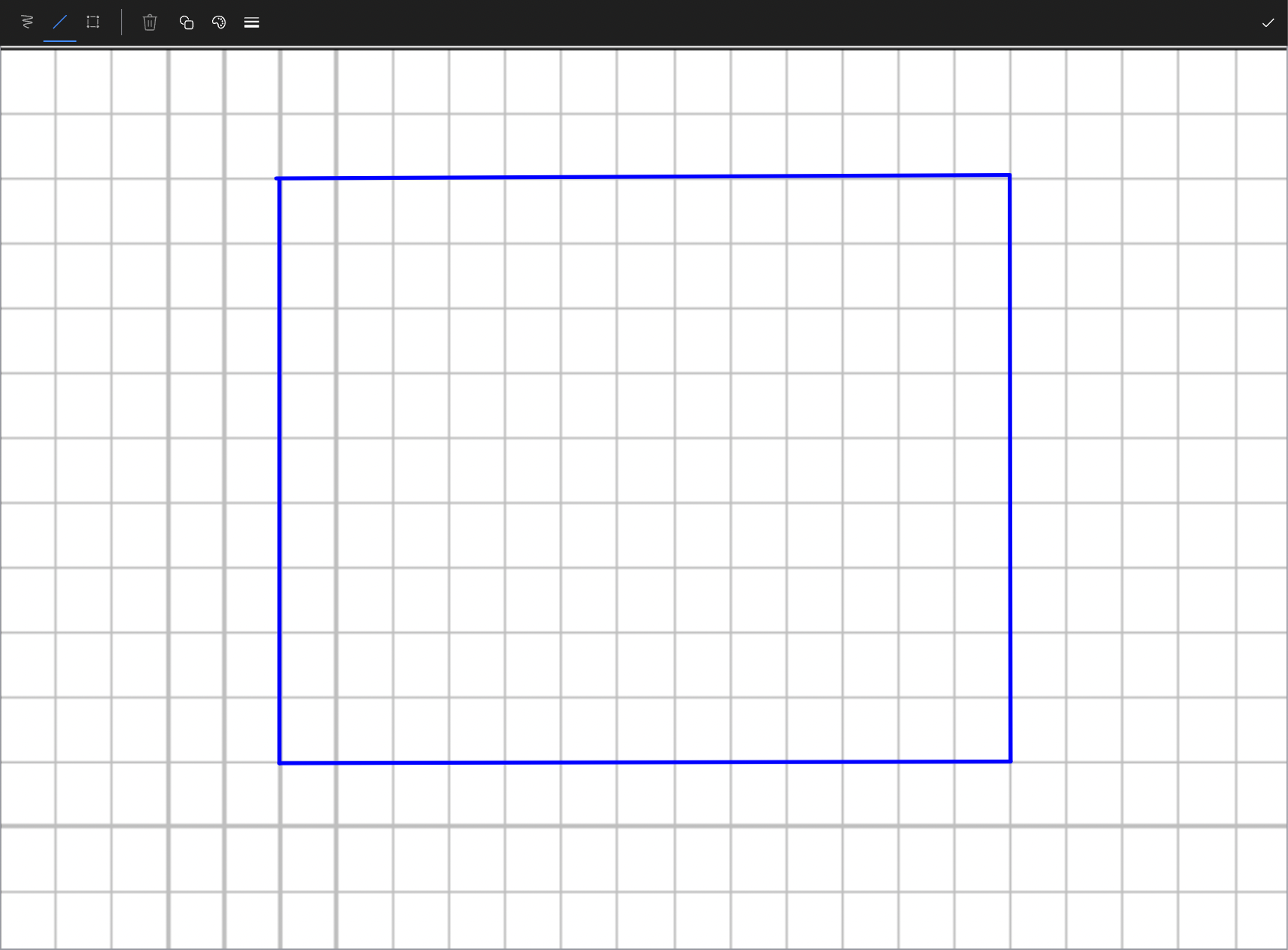 Signatures
Signatures can be add or edited by clicking on the signature area of the Signature field. The signature includes two types of styles, ink or text. The signature style can be selected at the top of the input panel and can be cleared or deleted using the Trash Can menu item.
Ink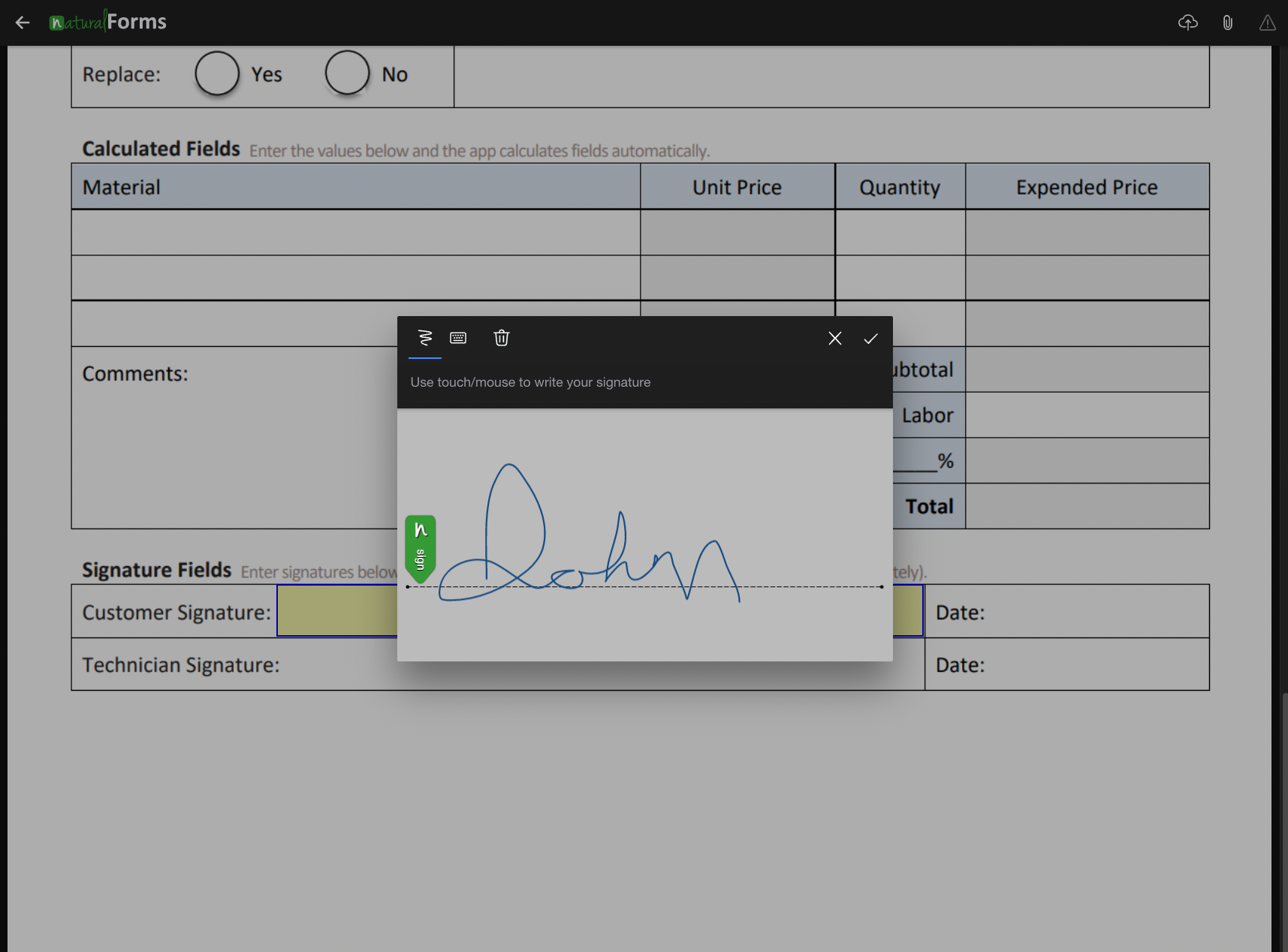 Text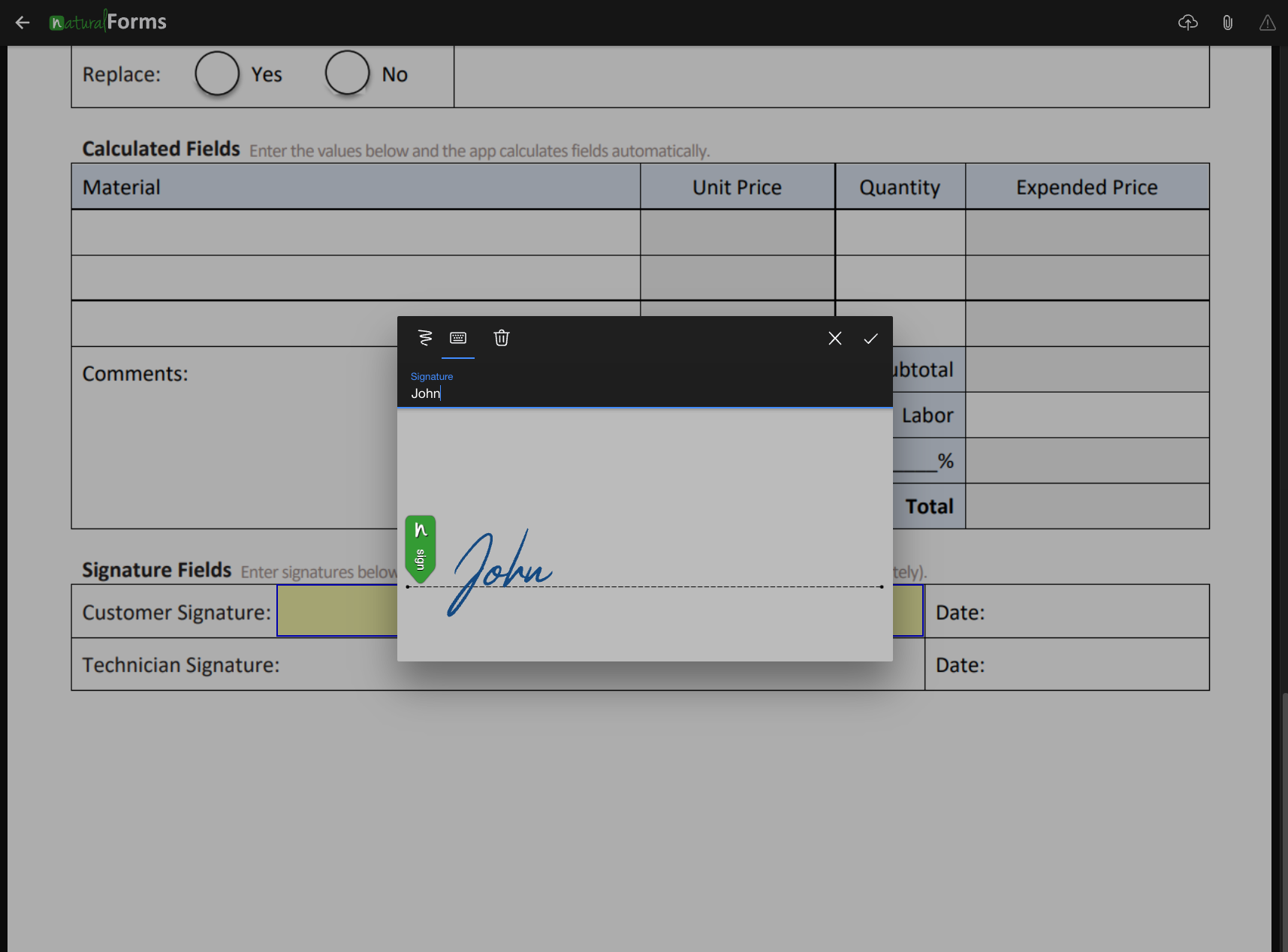 Rules
The templates can contain rules that add additional intelligence to any document. These are items such as auto-calculation of total fields or if/then logic to add conditional mandatory requirements. Rules are setup in the Designer application, for more details visit the Designer Rules page.
2. Attachments
The document can include "Attachments" that are included into the final document. To view or add an attachment, click on the Paperclip icon in the top right hand of the screen.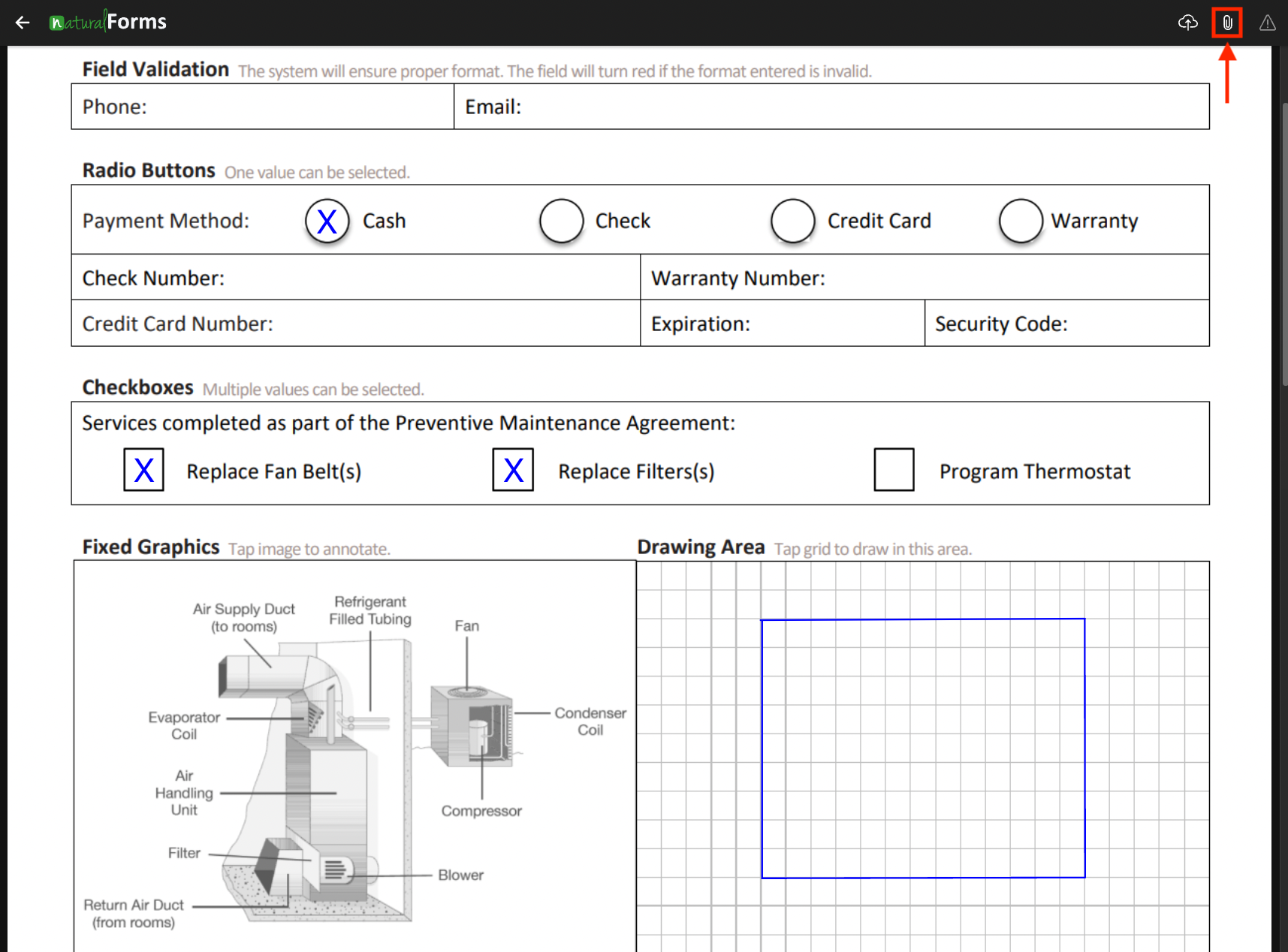 The list of named attachments (if any are setup for the template) are displayed along with the ability to click on the camera icon to add photos as needed.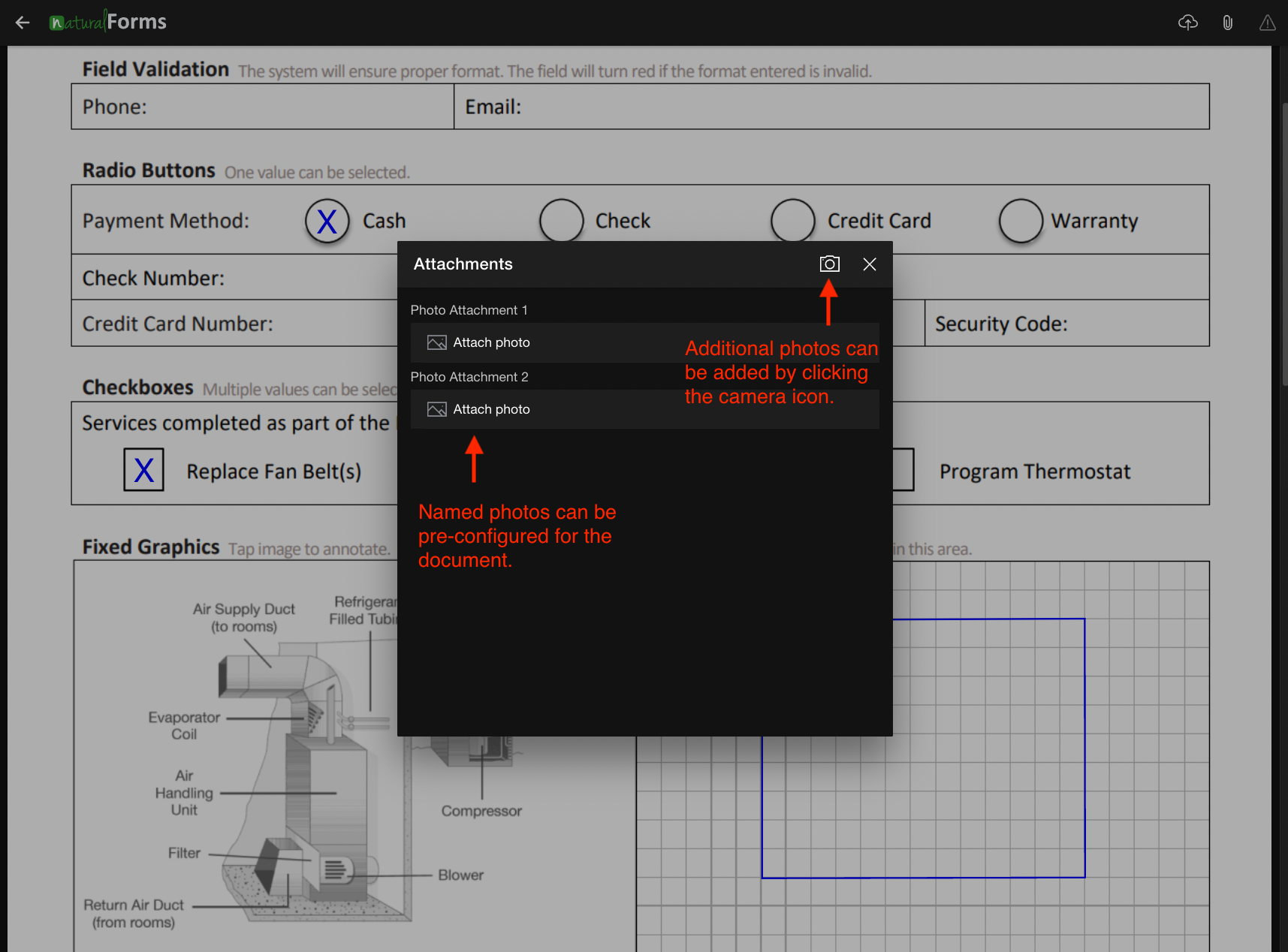 Once the attachments are added the photos will appear at the end of the document when completed. Photos can also be annotated using the same tools as Sketch.