If you forgot your password or would just like to reset it:
1. Browse to https://www.naturalforms.com/signin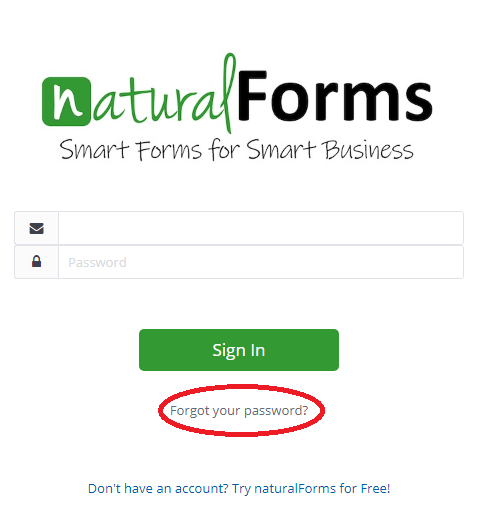 2. Click Forgot Password

3. Enter your email address and click "Reset".
4. An email will then be sent to you with a link to reset your password
OR
On a device, after logging in, click on the Tools button at the top right corner.

Then, go to the Change Password option and click on that.

Change Password | Make sure to fill out all of the credentials starting with your old password and then put your new password in and confirm it. Lastly, just select "Change Password". Then, you will be given a notification saying that your password has been changed.