If an administrator has deleted your device from the company's account, there will be a 48 hour window in which the device will be locked from using naturalForms. Once the 48 hours has passed, this device may be re-registered on the account if there are available licenses.
You may see this message when signing in, synchronizing, or submitting documents.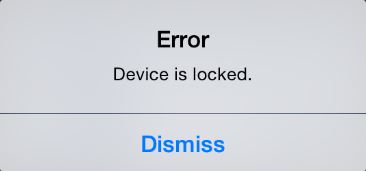 Note: Contact your company's naturalForms administrator if you have any questions.