Yes. In order to track the location at which documents are completed, you can attach a GPS location using the Location Services capability on the tablet.
Attach GPS
A. Go to the document that you are editing and select the paperclip icon at the top right corner to add attachments.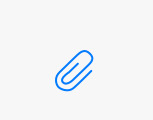 B. Next, select the plus sign at the top right corner. This is how you will be able to add a GPS location.

C. There will be two options, Add Photo or Add Location. In this case, you will want to select Add Location.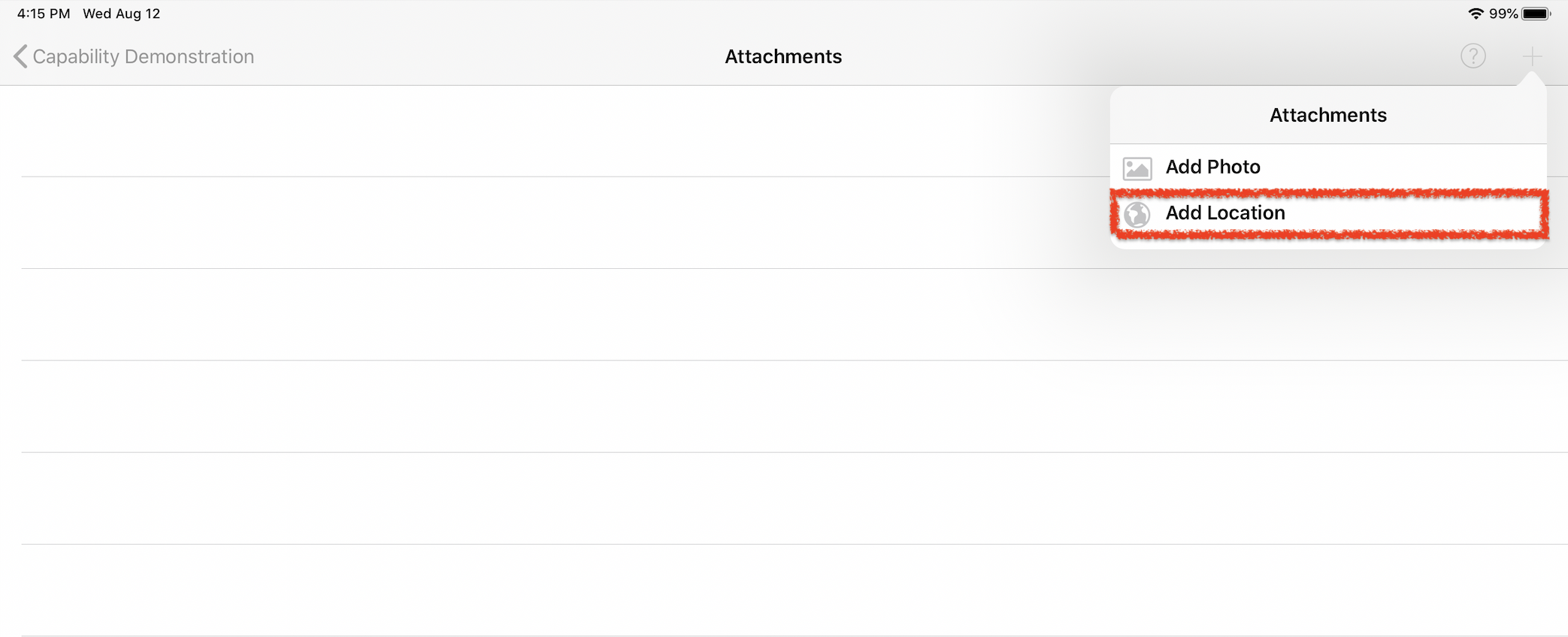 D. Make sure to give the attachment a name that corresponds with the location and then select Continue.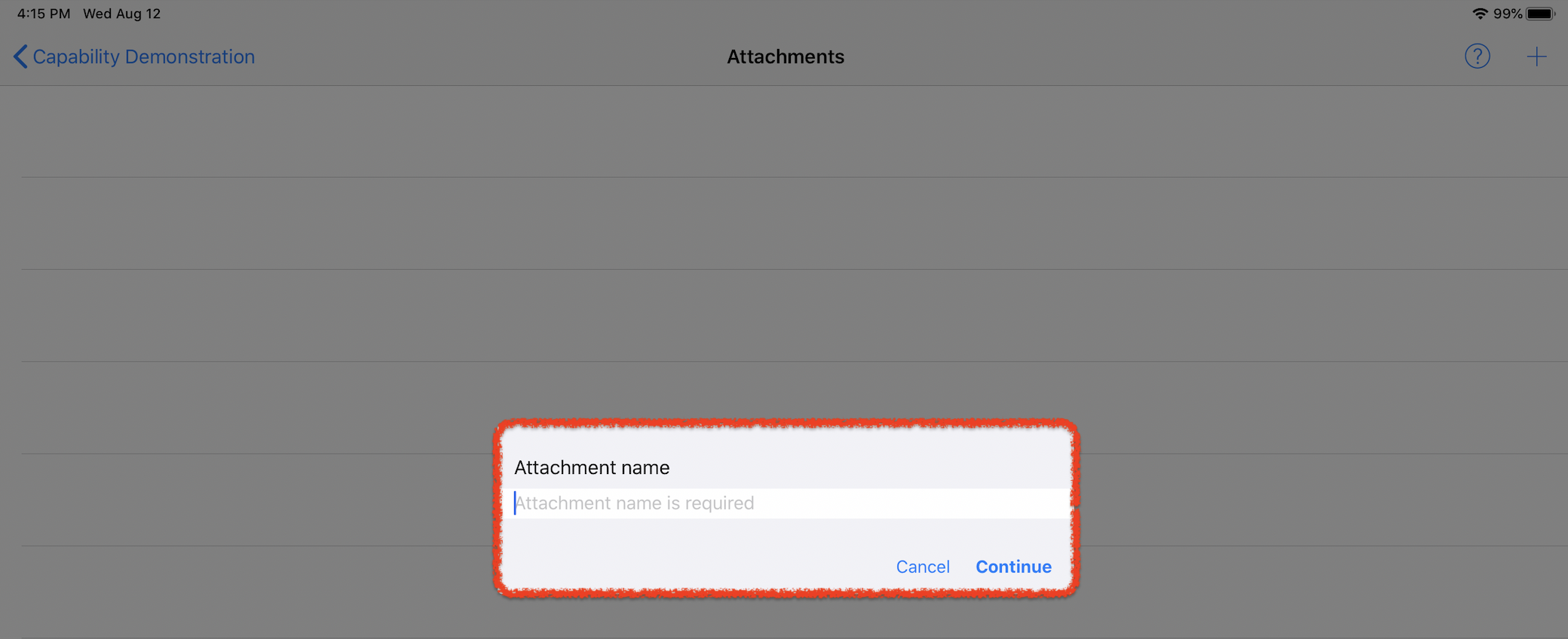 E. Finally, Allow "naturalForms" to use your location.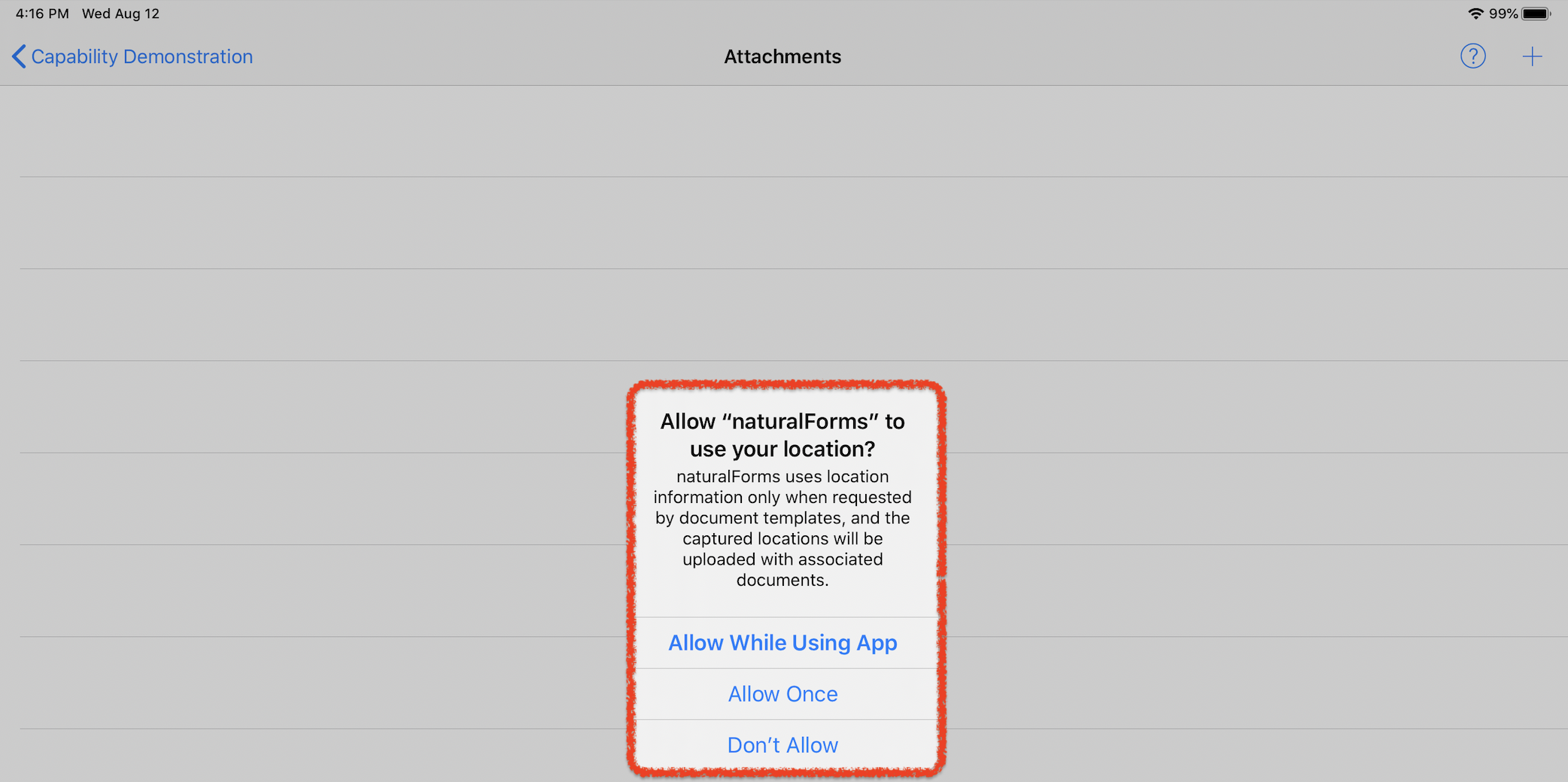 The GPS coordinates are also included with the output data which is received through email, FTP or directly into your back-end system.